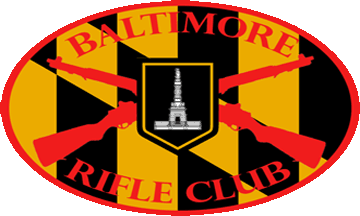 2024 AGC Range badges are available Nov. 1,2023. Join or renew your BRC membership here.
Sun, Nov 12
|
Marriottsville
Baltimore Rifle Club Orientation
BRC Walk Through Safety Orientation
Time & Location
Nov 12, 2023, 11:50 PM
Marriottsville, 11518 Marriottsville Rd, Marriottsville, MD 21104, USA
About the event
Safety is paramount at AGC.  The orientation covers range rules, safety, and a tour of the facility.  We start at 11:50 AM so the 12 PM ceasefire will be an important part of your orientation.
Your BRC membership purchase email acts as your BRC membership card. You MUST show this email (printed, on phone, etc) in order to obtain your AGC range badge. If you have not yet purchased a membership, please do so before orientation.
To save time in the orientation please print qthe AGC Range Orientation Affidavit available at https://www.baltimorerifleclub.com/files and bring it with you.
When attending an orientation bring hearing protection and eye protection, which are always required on the firing line. Range orientation walkthroughs are conducted outside during live fire activities, please dress appropriately.
2024 AGC Range Badges need to be purchased separately from the AGC and badges are currently $250.  The badge will expire on January 31, 2025.
What you will need to bring with you to purchase your AGC range badge;
- A current BRC membership confirmation EMAIL
- A completed AGC Affidavit form signed by a BRC officer after this orientation
- A government issued ID ( driver's license is okay)
- A payment method (cash, check, or card) for your AGC range badge, or your online AGC payment reciept (from AGC website).
PARKING: Park in the lower parking lot (guest lot) Located at Marriottsville Road and  Wards Clapel Road.
DIRECTIONS: From Marriotsville road, turn LEFT at Wards Chapel Road, then turn LEFT into the range.  Drive to the end of the driveway, Park behind the white range office building (Barnes range house) next to the 100 yd range.
ORIENTATION:  Orientations start inside the Barnes range house.
Tickets
BRC walk through safety orientation of AGC range in Marriottsville.